The world of Web3 and NFTs continues to evolve rapidly, with new developments and changes happening all the time. In this report, we'll explore some of the latest updates and trends in this exciting field.
Roblox
One recent development that has caught the attention of many in the Web3 and NFT communities is the rollout of Roblox's new class of wearable virtual goods, called Limiteds. These digital items can be sold in limited quantities by third-party creators and resold by Roblox users at any price of their choosing, with a 10% cut of each secondary sale going to the original creator. While this sounds a lot like how NFTs work, the key difference is that Roblox Limiteds do not live on the blockchain. Instead, they live and die within Roblox's internal gameplay, making them no different from avatar skins in Roblox or Fortnite. Nonetheless, Roblox's embrace of a more dynamic, NFT-esque economic environment in which creators and users can leverage scarcity and speculation marks a turning point for the massively popular platform.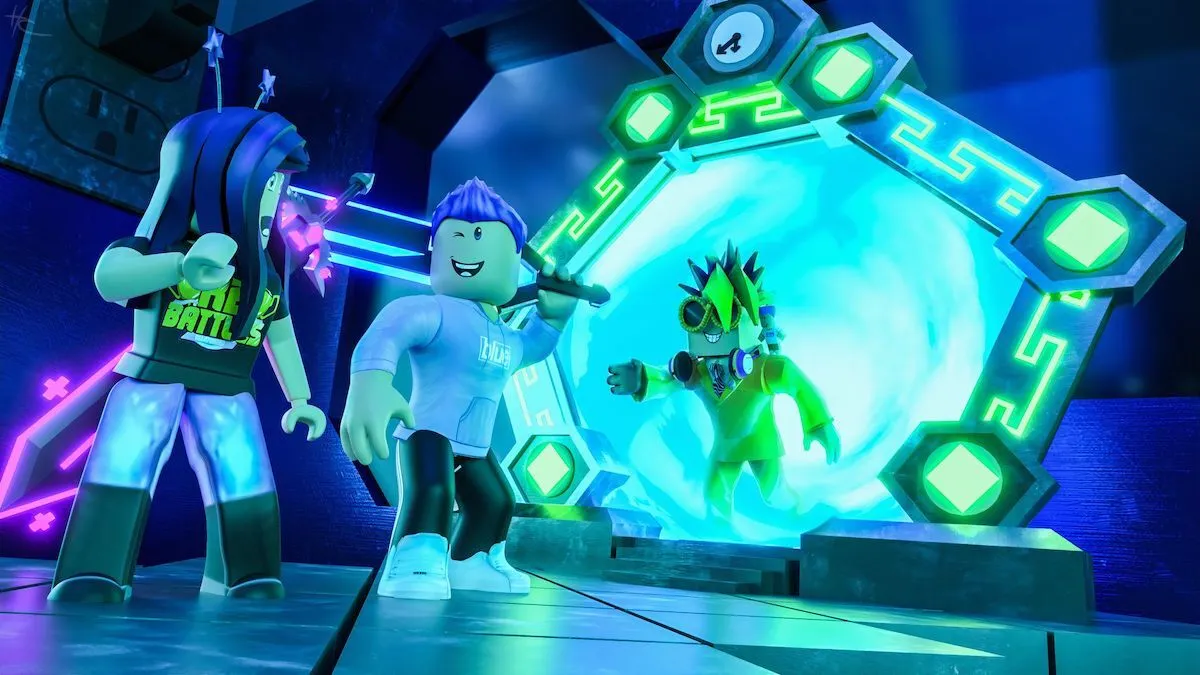 Meanwhile, the world of metaverse gaming is continuing to grow and evolve, with events like Metaverse Fashion Week and companies like The Sandbox and Decentraland leading the way. However, as the NFT market has gone from "we're all gonna make it" to "we're all gonna die," developers of these games have long drawn a line between the open, interoperable virtual worlds they are trying to bring to the masses and "walled garden" online ecosystems like Roblox and Fortnite, in which virtual goods remain captive on a single platform. The Sandbox COO and co-founder Sebastien Borget highlighted how other metaverse firms like Roblox and Fortnite do not allow users to move their digital assets between platforms freely. "That's why we still need to say 'open metaverse' in opposition to the closed-walled garden platform," he told Decrypt at this year's NFT Paris.
Goblintown
In the midst of all this, the issue of creator royalties remains a contentious one. While NFT creators can earn considerable revenue from royalties, recent changes by top marketplaces like Blur and OpenSea to only enforce a minimum 0.5% creator royalty fee for many projects have sparked debate and backlash.
Bidding, listing, buying, and selling on Blur and Opensea have been disabled for @goblintown, @secretsociety, @the187, Grumpls.

The holder snapshot is taking place now and any buys, sells, or transfers that occur from now until the completion of the airdrop are high risk and…

— Truth Labs (@truth) April 13, 2023
Some creators, such as Truth Labs, the creator of the Goblintown Ethereum NFT collection that went viral as the NFT market slumped last year, have been accused of "rugging" holders by changing all of the project's artwork into animated GIFs of a middle finger holding up three additional middle fingers. The company also disabled any bidding, listing, or trading of Goblintown NFTs on OpenSea and Blur as the company prepares to move its NFTs to a new smart contract that fully enforces creator royalty payments on-chain.
Starting today, metadata for all @goblintown, @secretsociety, @The187 and Grumpls has been refreshed.

We are upgrading the contracts for all ERC-721's in the Truth ecosystem. pic.twitter.com/WJufX5CNTh

— Truth Labs (@truth) April 11, 2023
Mastercard
Mastercard is making strides in the world of non-fungible tokens (NFTs), launching a free Music Pass NFT as part of its Web3 Artist Accelerator program in January 2023. The NFT drop took place on Polygon, an Ethereum scaling network, and collectors were able to mint the NFT for free until the end of April. The Mastercard Music Pass NFT provides collectors with a range of benefits, including access to an AI-powered music generator app, educational materials, and an invitation to a virtual showcase event in June featuring artists in the company's accelerator program. The Music Pass NFT is the first of its kind to be offered as part of the program, which is designed to help musicians learn how to harness Web3 tech.
The Mastercard #ArtistAccelerator uses #Web3 music tools like never before. Join and mint your free Mastercard Music Pass #NFT to access exclusive music content and experiences.

Elevating the next generation of music: #priceless.

— Mastercard (@Mastercard) April 12, 2023
Mastercard's NFT push follows its previous releases of NFTs, including a collectible NFT in partnership with soccer coach José Mourinho and customizable debit cards in partnership with Polygon and Web3 startup Hi. Participating artists in the accelerator program include Grammy Award-winning artist Cocoa Sarai, R&B singer Young Athena, Latin Grammy nominee singer/songwriter Manu Manzu, Nigerian recording artist LeriQ, and musician Emily Vu.
The Music Pass NFT and the Web3 Artist Accelerator program reflect Mastercard's continued exploration of Web3 tools and its desire to innovate and engage with new technologies. The company plans to continue building and experimenting in the Web3 space, identifying new places to innovate and engaging with new technologies.
It is worth noting that Mastercard is not the only credit card giant making moves in the cryptocurrency space. Visa has also expressed its commitment to cryptocurrency, with the company's Head of Crypto, Cuy Sheffield, stating that Visa is not slowing down with its cryptocurrency plans despite news reports suggesting otherwise. With both Mastercard and Visa making moves in the cryptocurrency space, it is clear that the industry is rapidly evolving and traditional financial institutions are keen to stay ahead of the curve.
Overall, the world of Web3 and NFTs is continuing to evolve and grow, with new developments and changes happening all the time. While some challenges remain, such as the issue of creator royalties, the potential for this technology to transform the world of gaming, art, and commerce is truly exciting.
Thanks for reading Solanews , remember to follow our social media channels for more