NFTs down but not out
NFTs have had a bit of a bad reputation due to all of the scams and "rug pulls" that have been associated with the technology. The original idea of the uses of NFTs is still there and with proper implementation, NFTs can still be a viable utility in the future of creativity and development. One Such use is that of crowd-funding. There are many ways to create a treasury for a project with the backing of your community. Many new filmmakers are doing just that, utilizing technology to create funding for projects they would otherwise have to give up on or abandon. 
First Flights and "An Irish Goodbye"
First Flights producer Nick Sadler is a Web3 film producer who has been trying to finance and promote film projects with the aid of blockchain technology. He has struggled to get Web3-native projects off the ground, and has found that forcing people to get MetaMask wallets or USDC doesn't work. Sadler's film incubator, First Flights, produces films via both Web2 and Web3 crowdfunding models. The Web3 platform is called FF3. However, Sadler is still interested in exploring blockchain technology and has found a way to incorporate it into the film industry.
'An Irish Goodbye' secures the Oscar for Best Live-Action Short Film #Oscars #Oscars95 pic.twitter.com/jpvXpEmqaI

— The Academy (@TheAcademy) March 13, 2023
An Irish Goodbye, a film he executive produced, won the Academy Award for Best Live Action Short. It was funded entirely traditionally through Sadler's film incubator First Flights, which produces films via both Web2 and Web3 crowdfunding models. This has encouraged Sadler to double down on his faith in blockchain technology, albeit with a slightly different approach.
Sadler believes a better path would be for Web3 to make up a portion of the finance of a film, once it's already going to be made. When a film is longlisted for an Oscar, it has to pay for marketing, for PR, and Sadler suggests using the tools that are available in Web3 to do some NFTs of the characters, pictures of the actors. It's harder to do that when the film hasn't been made, he added. Rather than thinking of a film as 100% Web3, Sadler believes filmmakers should think about how Web3 can amplify great films.
Navigating the rise of An Irish Goodbye has shown Sadler how Web3 could more effectively aid independent filmmakers, especially during marketing and awards season campaigns. Irish Goodbye did not end up using NFTs because digital collectibles didn't seem like a culture fit for a black comedy about a man and his brother who navigated the death of their mother on a farm in rural Northern Ireland. The experience has also influenced Sadler's view on the immediate viability of upending Hollywood with blockchain tokens.
Sadler has been attempting for a number of years now to finance and promote film projects with the aid of blockchain technology, however, it hasn't proven so easy. While blockchain has been around for some time now, it is still a relatively new technology and many people remain skeptical about its potential in the film industry. Nonetheless, Sadler has not given up on his Web3 dreams, and the success of An Irish Goodbye has emboldened him to continue exploring blockchain technology in the film industry.
As he prepared for the Oscars, Sadler talked about the challenges of financing films and the potential of blockchain technology. He emphasized the importance of not taking away the hope that Web3 has given to filmmakers that there is an alternative that gives power back to the filmmakers. The hope is that blockchain technology will eventually lead to a more democratic and decentralized film industry where filmmakers have more control over their projects. Sadler remains committed to exploring this possibility and is optimistic about the future of blockchain technology in the film industry.
More film projects
NFTs, or non-fungible tokens, have recently emerged as a new way to raise funds and interact with audiences in the entertainment industry [1]. In the film and animation world, there are now several projects that are exploring the use of NFTs as a form of funding.
One project that has gained attention is Mogul Productions, a decentralized film financing platform that allows fans to participate in the filmmaking process and earn rewards through NFTs [2]. Through Mogul Productions, investors can purchase NFTs that represent shares in a film or a portion of the film's revenue. This allows for greater transparency and democratization in the film financing process. The website currently houses their "Mogies" NFT project that has seen great success.
Forest Road is another NFT platform for independent filmmakers that allows them to tokenize their films and offer NFTs as a way to raise funds [2]. Forest Road also offers distribution services for NFT films, allowing filmmakers to reach a wider audience and potentially earn more revenue.
Vuele, an NFT film distribution platform co-founded by Rick Dugdale, CEO of Enderby Entertainment, also aims to use NFTs to build a community and fuel fan engagement around films [3]. On Vuele, users can collect, watch, and trade NFT movies, creating a new market for film distribution.
Pplpleasr, a well-known NFT artist, is launching an anime project called Shibuya, which will bring long-form animation to the Web 3 world. The first project of Shibuya is an interactive Web 3 series called White Rabbit, which features a protagonist who dives deep into the crypto rabbit hole. According to Pplpleasr, the project is a blend of anime, Black Mirror, and crypto [2][3].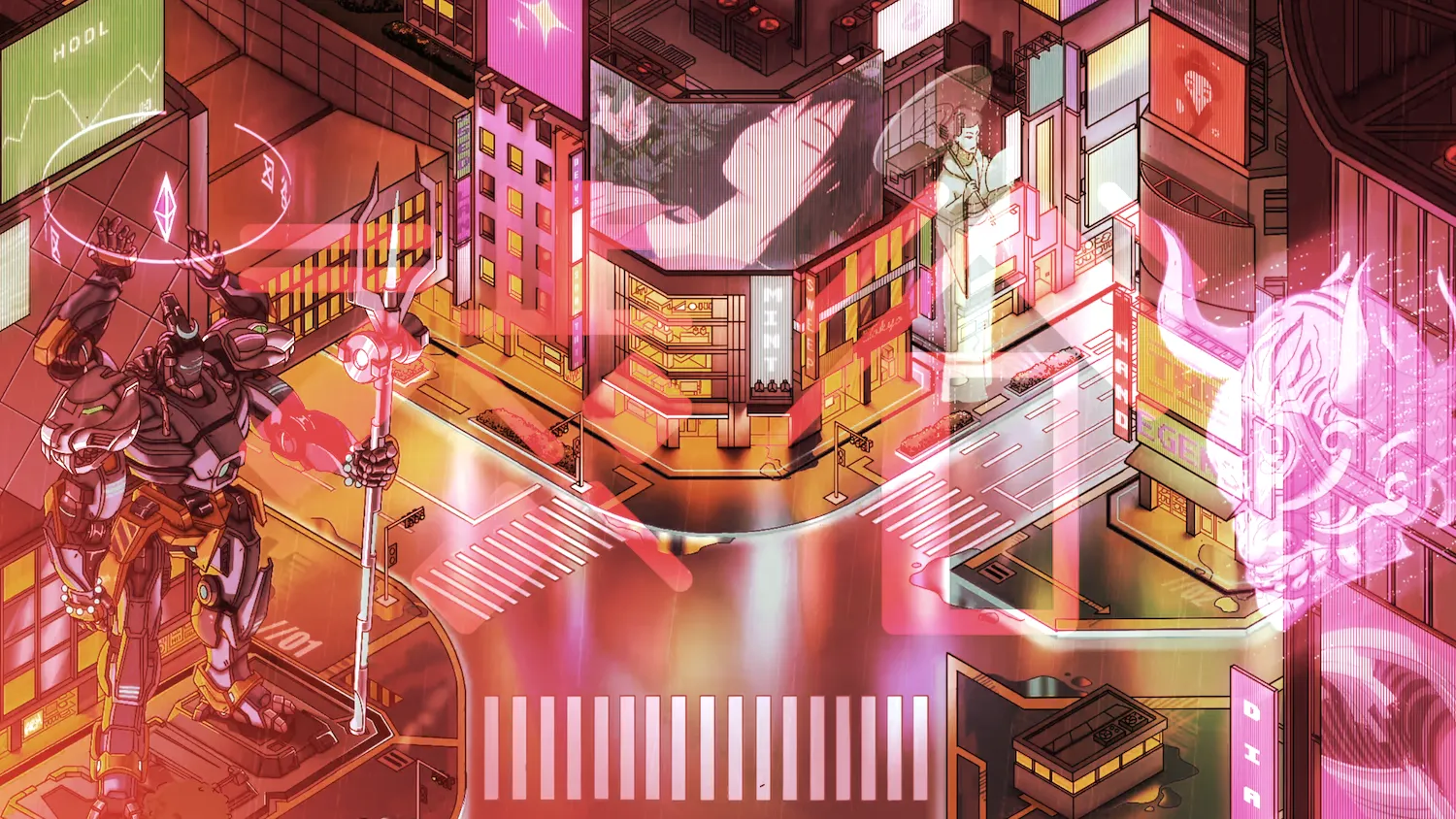 Shibuya aims to create a new form of entertainment that combines traditional storytelling and animation with blockchain technology. The project is designed to leverage the benefits of NFTs to bring new funding and distribution opportunities for artists and creators, who will be able to interact with their audiences, raise money, and build communities through the use of NFTs. Shibuya is also expected to provide a unique experience for viewers who will be able to participate in the creation of the series by owning and trading NFTs that represent different elements of the story and its characters [1].
Pplpleasr unveiled the project at the ETHDenver event last month and has already generated significant interest in the crypto and anime communities. The launch of Shibuya is expected to usher in a new era of entertainment that leverages the power of blockchain technology to create innovative and engaging experiences for viewers and creators alike [3][1].
Overall, NFTs offer a unique opportunity for filmmakers and animators to raise funds and interact with their audiences in a new and innovative way. As the technology continues to develop, it will be interesting to see how NFTs are incorporated into the film and animation industries.