TL;DR:
Undeads Metaverse is a post-apocalyptic open-world game marrying AAA visuals with a live economy to bring Web3 gaming to the mass audience.
Players can choose to be a human or a zombie and engage in combat, construct buildings, and craft weapons while exploring a vast map divided into three different terrains.
Undeads aims to change the Web3 gaming landscape by offering multiple ways for players to earn, from killing to writing, and bringing traditional gaming's rich and fun-first gameplay to the crypto space.
Undeads Metaverse, a post-apocalyptic open-world game, is set to disrupt the traditional gaming industry by offering immersive gameplay and a robust in-game economy powered by Web3. Leo Kahn, CEO of Undeads, has been an avid gamer since his youth, and he is now combining his passion for gaming with blockchain technology to create an experience that prioritizes gameplay, visuals, and economic incentives.
Existing crypto games often suffer from clunky gameplay and a lack of AAA visuals, making it hard to compete with off-chain titles like God of War: Ragnarok, Elden Ring or Hogwarts Legacy. Undeads aims to change this by providing an immersive post-apocalyptic world where players can choose to be either humans or zombies, each with unique gameplay mechanics.
The game's map, which is larger than those in Red Dead Redemption 2, The Legend of Zelda: Breath of the Wild, and GTA V, is divided into three different terrains, each with its own dangers and benefits. The world of Undeads encourages exploration to learn more about how HÈL, the virus that turned half the population into zombies, took hold in the first place. Additionally, completing quests allows players to level up their character's profession.
Check out @Undeadscom presentation at the 2023 European Blockchain Convention.https://t.co/vBizKCEfuq

— European Blockchain Convention (@EBlockchainCon) March 13, 2023
Undeads is different from most open-world survival games due to its live economy. Players can access the game without investing in their own NFT avatar, but the Undeads world isn't fully available until they do. Each player's unique 3D character can improve by gathering resources, constructing buildings, crafting armor and weapons, and defeating enemies in combat. Players can also sell or trade resources and items with others, earn through other players interacting with their regions, and make in-game currency through their professions.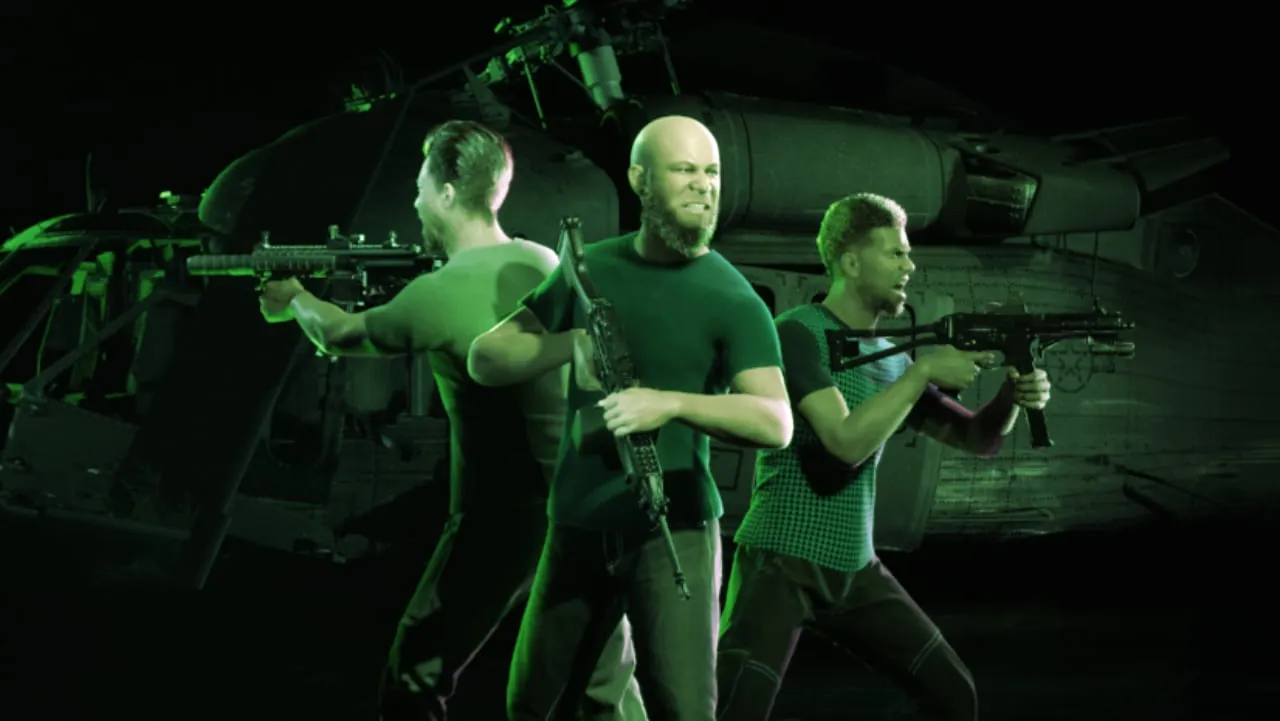 Kahn explained, "Our main goal is to bring rich and fun-first gameplay from traditional gaming to the crypto space." The Undeads team is working with Warner Bros. and Wabi Sabi Sound, well-known companies in the gaming industry, to create the most immersive experience possible. While the game is still in its second stage of development, players can get involved today by choosing their side, either human or zombie, through minting an NFT. Potion boxes are also available for purchase.
Undeads aims to create a new era in Web3 gaming by marrying the gloss and playability of AAA titles to the digital ownership rights and earning opportunities presented by Web3 gaming. As Kahn noted, "That's where the convergence is going to happen." The Undeads team hopes to bring studio-level quality to crypto gaming and offer multiple ways for players to earn in-game currency, depending on their play style.
🔥YUGA LABS BLUE CHIP NFT GIVEAWAY IS LIVE FOR @UNDEADSCOM COMMUNITY!

🏆WIN MAYC, BAKC OR OTHERDEED NFT IF YOU REVEAL A ZOMBIE WITH WINNING TRAITS

💰WIN UP TO 1.1 ETH OR 100% CASHBACK

🪂FREE ANTIDOTE #NFT #AIRDROP

🎯JOIN THE DRAW:https://t.co/1y4Dz3ILXs#MAYC #BAYC #BAKC pic.twitter.com/jKE05VXLY1

— Undeads Metaverse (@Undeadscom) March 21, 2023
In conclusion, Undeads Metaverse has the potential to revolutionize the gaming industry by offering a unique post-apocalyptic world with immersive gameplay, visuals, and a live economy powered by Web3. The team's partnerships with industry leaders and their commitment to prioritizing gameplay and economic incentives make Undeads an exciting prospect for gamers and crypto enthusiasts alike.
Thanks for reading Solanews , remember to follow our social media channels for more!