TL;DR:
Chime is a fintech company that is taking advantage of the high consumer distrust of traditional banks due to recent failures and high fees they need to charge to profit off smaller accounts.
The CEO of Chime, Chris Britt, states that his company is in a good spot to serve the mainstream middle and lower-income consumers that big banks can't profitably serve.
Chime has a primary account relationship with its members and focuses on non-discretionary spending like shopping at Target or Amazon. The company became profitable during the pandemic and reached a valuation of $25 billion in 2021.
Over the last few years, the fintech industry has become a powerful force that has disrupted the traditional banking industry, offering faster, cheaper, and more accessible banking services. The pandemic accelerated the growth of fintech startups, resulting in a surge of venture capital, with over $130 billion raised in 2021 alone and over 100 new unicorns created.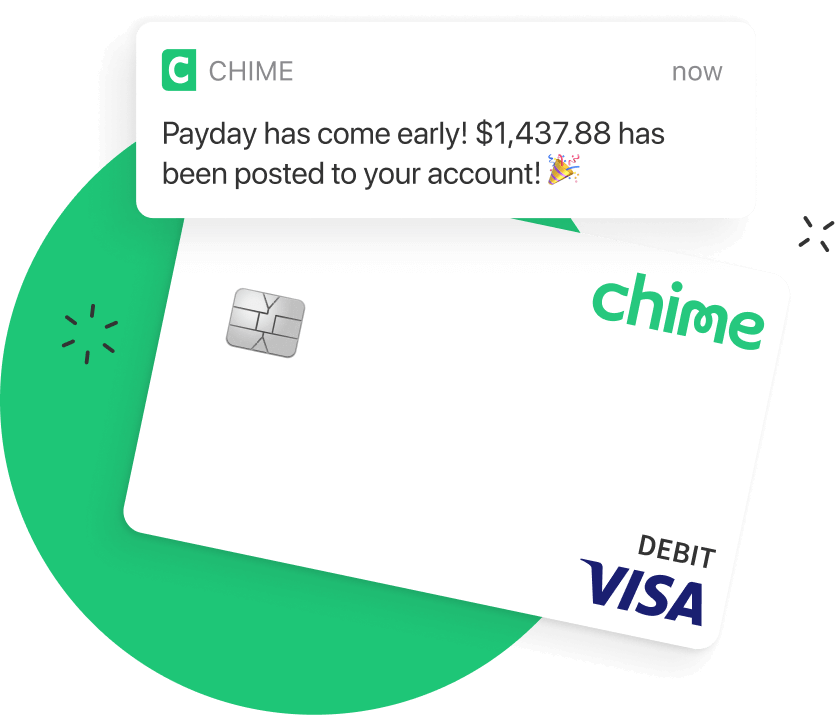 Chime, ranked No. 15 on the 2023 CNBC Disruptor 50 list, is among the leading fintech players, having risen on the fintech wave to a valuation of $25 billion. The company has identified the high fees charged by traditional banks as the main reason why customers don't like them. Chime's focus on building primary account relationships with members has made the company's business resilient. The majority of Chime's revenue comes from network partners like Visa when members use their cards at the point of sale.
Chime's CEO, Chris Britt, said that it's difficult for large banks to compete for the segment that Chime aims to serve, which is mainstream middle and lower-income consumers. "Big banks do a pretty good job with high-income, high FICO score folks who have big deposits and are creditworthy, but for most Americans, the 65% that live paycheck to paycheck, the only way that big banks can make the math work on serving them is by being very punitive on fees," Britt said on CNBC's "Squawk on the Street" on Tuesday. Despite the economic recession and tighter lending standards, Chime is optimistic about its future prospects, remaining well-positioned to take advantage.
Britt and Ryan King founded Chime in 2010 to address the disillusionment with traditional banking. This year marks the fourth time Chime has been featured on the CNBC Disruptor 50 list. Britt says that the trust levels of mainstream Americans in banks are extremely low, which was part of the opportunity that Chime pursued. However, trust levels have worsened due to recent failures, including Silicon Valley Bank and First Republic. A recent Gallup survey found that nearly half of adults polled were worried about the safety of their money in a bank or financial institution.
Britt added that Chime's relationship with Silicon Valley Bank hasn't seen much change from members. Britt stated that 99.9% of Chime's consumer deposits are FDIC insured since they are well below the $250,000 threshold. The recent economic recession has caused funding to dry up, leading several fintechs to take valuation cuts. Public markets have not been kind to former disruptors Dave and SoFi. Legacy banks have seen their efforts to disrupt these disruptors fall short of expectations, with Goldman Sachs recently scaling back its fintech ambitions.
Despite these challenges, Chime's $25 billion valuation and profitability on an EBITDA basis during the pandemic puts the company in a good spot to take advantage. Although the company has not been immune to the current challenges, Britt believes that Chime can thrive regardless of market conditions. In November, Chime laid off 12% of its workforce to help the company weather market conditions.
The traditional banking industry is struggling to compete with the nimble, low-cost fintech startups such as Chime. The high fees charged by traditional banks on smaller accounts have caused widespread distrust among Americans, creating a strong market need for fintechs. Chime's focus on primary account relationships with members has helped the company's business remain resilient, while the majority of members use Chime for non-discretionary spend. Chime is well-positioned to take advantage of the challenges posed by recent failures in traditional banking and the current recessionary environment. As the world moves closer to digital banking, Chime could lead the way in this new era.
Thanks for reading Solanews , remember to follow our social media channels for more